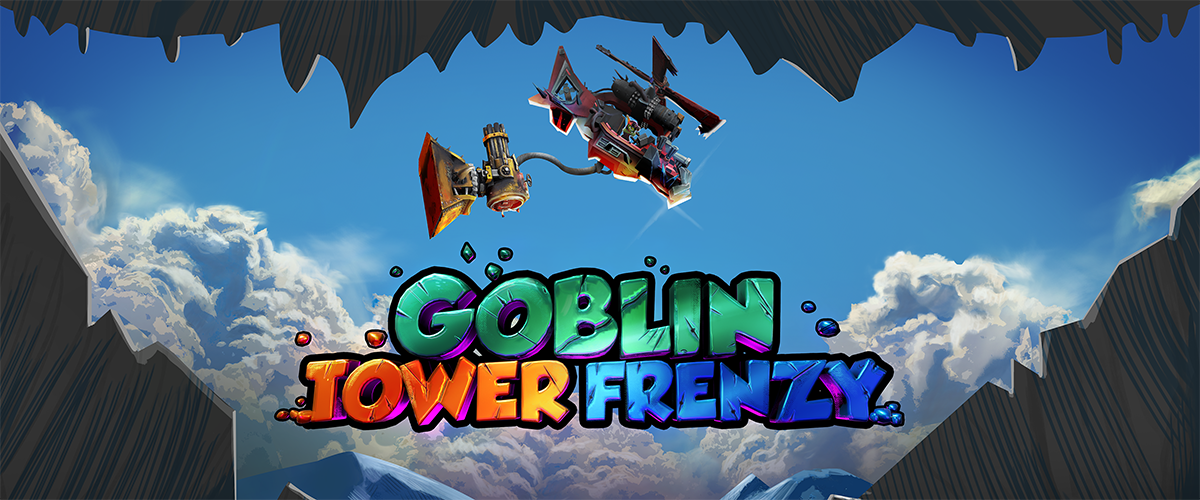 Goblin Tower Frenzy
A downloadable game for Windows
What the heck is a Goblin Tower Frenzy?!
Your fortress needs defending! But towers alone won't save you! Hop in your trusty, acrobatic Gob-O-Copter to meddle with the enemies' path and funnel them through your carefully crafted maze. Employ claw gadgets to burninate, pulpify, and disintegrate the pesky Goblin invaders and make your Queen proud!
So tell me more!!
Gertrude, the Goblin Queen, needs your help to protect the Queendom from the invading forces of the nefarious defector, Doktr Nilbog! It's up to you, the only War-Master that remains loyal to the Queen, to craft the defense of her fortress!
Nilbog's Goblins are approaching from all sides, so big brain tower placement is necessary to stop them and their mayhem machines from overrunning the Queendom. The mischievous Goblins have but one goal - to reach the fortress as quickly as possible! Funnel them through a maze of your design by placing upgradable towers in their way, forcing them to take the loooooong way around.
But even a maze of towers won't be enough to stop the onslaught of Nilbog's horde! Use your Gob-O-Copter's claw to pick up a plethora of gadgets that enable you to creatively dismantle waves of enemies. Make the most out of the tools at your disposal by using precise timing and nimble movements to tame the wild swinging of the claw. You're the only pilot capable of wielding these powerful gadgets to turn the tide of battle!
Are you Goblin enough to thwart Doktr Nilbog and save the Queendom?
What makes Goblin Tower Frenzy different from your grandma's favorite TD game?
Make creative choices with a fully dynamic and interactable enemy path
Control a gob-o-fied acrobatic helicopter equipped with a powerful claw attachment
Grab devious gadgets from the environment to use against the invaders
Download
Click download now to get access to the following files:
GoblinTowerFrenzy_0.2.7.zip
645 MB